I grew up in Baltimore, the Belair Edison neighborhood. My relatives had a seafood shop in Highlandtown on Eastern Ave across from the Patterson Theater. Traveling by bike to the shop was my introduction to the painted screen. Every block you rode though was like its own gallery.
Later in my life (early 1980s), working for the City of Baltimore, I had the good fortune of having the City Folklorist work for me. Her commitment to Baltimore was to save the history of the painted screen and start a new trend of painted screens throughout the City. Elaine Eff has created two short DVDs and written the one and only book on painted screens.
In 2015, I took a workshop on how to paint a screen and the rest is history. In my spare time I paint screens. Please look at my gallery of screens and if you are interested in having a painted screen in your window or door contact me.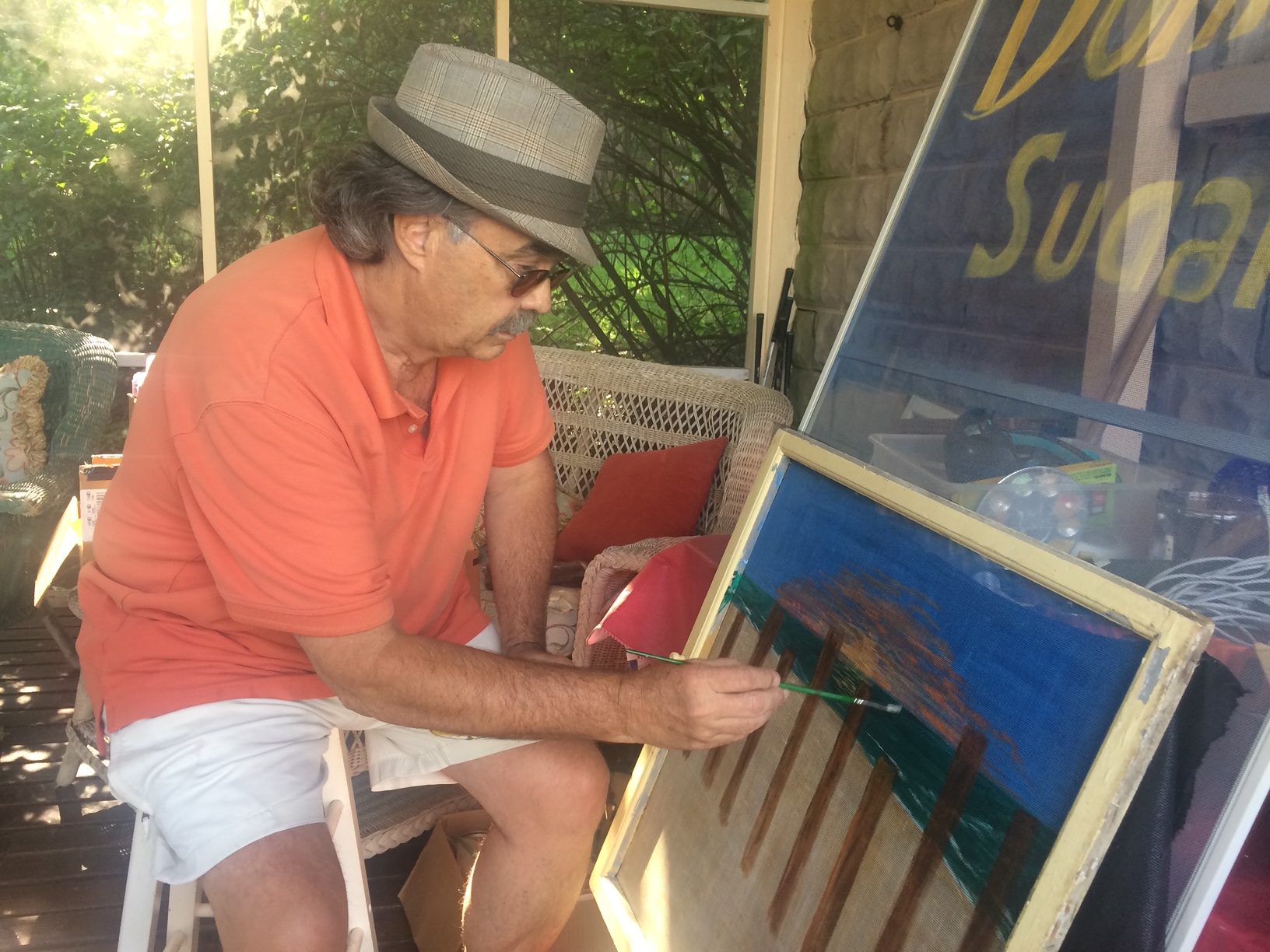 Would You Like A Painted Screen?
Your screen is painted to order. We work to choose a scene that makes you feel good when you arrive at your home. Because we want the screen to continue to function practically, we guarantee that the screen openings will not be filled with paint. Or are you interested in just having a piece of Baltimore hanging on your wall? Using antique screen frames, you will have a beautifully painted screen to hang in your home. It can be as large as a window screen or as small as 6 by 8 inches.
Send me a message briefly telling me what you are interested in and we will create a screen for your home.